It's been a long road to get here. Going way back to the AP/SAT/ACT world of junior year to the application madness of senior year to a summer of preparation for the big move in day.
Your family made it through the monumental milestone of move-in day – congratulations, parents!
Now your house feels noticeably quieter. But even if they are not under our roof, we still worry about our kids. Did we do enough to prepare them? How are they handling all the changes? Did they wake up in time to go to class today? Are they turning in assignments on time? Do they have clean clothes? Are they making friends?
With our college-age clients, we've found that the following series of questions is incredibly helpful to create a strong fall semester foundation. Some of these details may seem minute or even insignificant, but, as a whole, this roadmap sets your student up for a smooth semester. It's built with a neurodiverse perspective in mind to help autistic students improve their executive function skills, but these questions are helpful for every college freshman.
How to use this roadmap:
Parents, you know your students best. For some students, it works well to have a quick weekly call where you can talk about each of these topics. For others, you can simply send them this blog and ask them to think about these topics as they plan their fall semester.
For other students, it's helpful to have a non-parent adult presence to coach them through these topics. That way you know they are on top of things while taking a step back to enjoy your relationship with your new college student. If that would be helpful, schedule a quick intro call with Spectrum Transition Coaching here. We specialize in working with autistic young adults and guiding them through these life transitions.
2. Your calendar is your friend
3. Find my friends (in real life)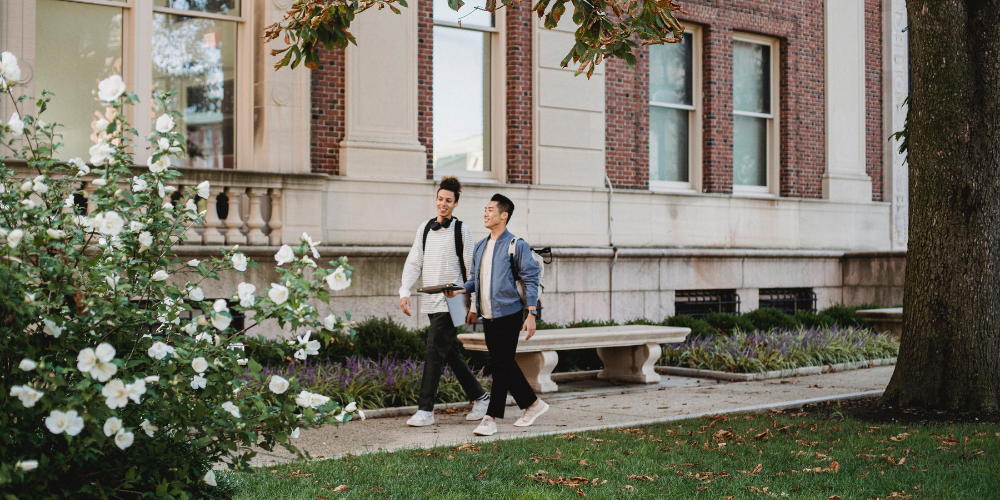 Week 1: Let's get moving!
Goal: Figure out campus logistics and weekly schedules so that your student can make the most of their time.
Why it matters: High school days are much more structured than college days. With classes, labs, and activities all over campus, your student will have small blocks of time throughout the day. These can be used wisely for studying, socializing, or exercising or they can be wasted by scrolling on your phone. Helping your student plan out the ideal week helps them make the most of their fragmented days. 
Grab a campus map and plot our where all your classes are. Use Google Maps (or your feet) to see how far it will take you to walk to and from your classes each day of the week.
Go all the way to the room in the building. Some campus buildings are notoriously hard to navigate, and you don't want to panic trying to find room 447A when class is starting.
Make a game plan for each day of the week:

Where will you eat lunch?
If you have a chunk of time between classes, how will you spend it?
Where is the closest quiet study space?
Where is the closest group study space?
If you need to run a few errands, what is a good time to fit that in?
Where does physical activity fit into your weekly plan?
Where does your favorite hobby fit into your weekly plan?
Here's how this looks in real life. While working through weekly logistics with a client, he realized that while his planned quiet study space was right next to his dorm on the campus map, it was up a very steep hill. He found another location in between the academic buildings and his dorm that is much more convenient. He stops by there to get the day's work done before heading to his dorm. Things you don't learn until you get out and walk the campus!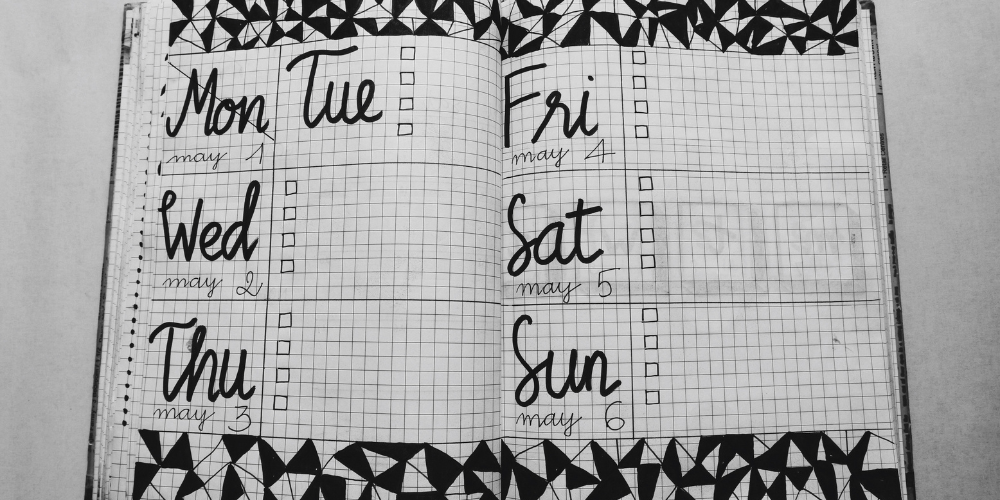 Week 2: Your calendar is your friend
Goal: Review each course syllabus in detail so you see your entire semester at a glance.
Why it matters: Course syllabi are FULL of useful info. But if you gloss over them quickly, you can miss some important dates. For autistic college students, it is key to plan ahead for stressful weeks with multiple midterms or projects to avoid surprises.
Walk through each course syllabus 2 times.
If your courses are uploaded to a site like CANVAS or Blackboard, set the online calendar to the MONTHLY view. This will allow you to get a sense of how busy your weeks will be with a quick glance.
First, read it thoroughly to understand the attendance policy, grading policy and professor notes.
Make sure you have all of the necessary supplies now to avoid a midnight discovery that your graphic calculator is out of batteries.
Second, add all important dates and deadlines to your calendar including midterms, exams, assignments and projects. You might be able to use a college-provided online calendar to do this. You'll want to see the key dates for all classes in one place so you can see if you have any really busy weeks coming up.
Take a look at the rhythm of your week and pick a time each week to review your upcoming weekly assignments. This will help you plan out study times and give you an idea of how busy you'll be.
Find out when your professor's offices hours are held and make a point to visit during the first month of class. If you must ask for an extension or extra help during the semester, it helps if your professor knows your name from a sea of faces. If you are receiving accommodations, you'll want to attend office hours as soon as possible to go over them with each professor.
If office hours conflict with your class times, let your professor know in a quick email and ask how you can best reach them.
In real life, this looks like finding an assignment you never knew about! When a client reviewed her math syllabus with me during the first week of school, she was surprised to learn that her professor was using a different online platform for assignments. She had thought there was no homework that first week but then she looked on the other platform and saw an assignment she needed to hand in a few hours after our meeting! Had she not gone through the syllabus so carefully she would have missed this entirely. She told me the professor never mentioned it during the first class.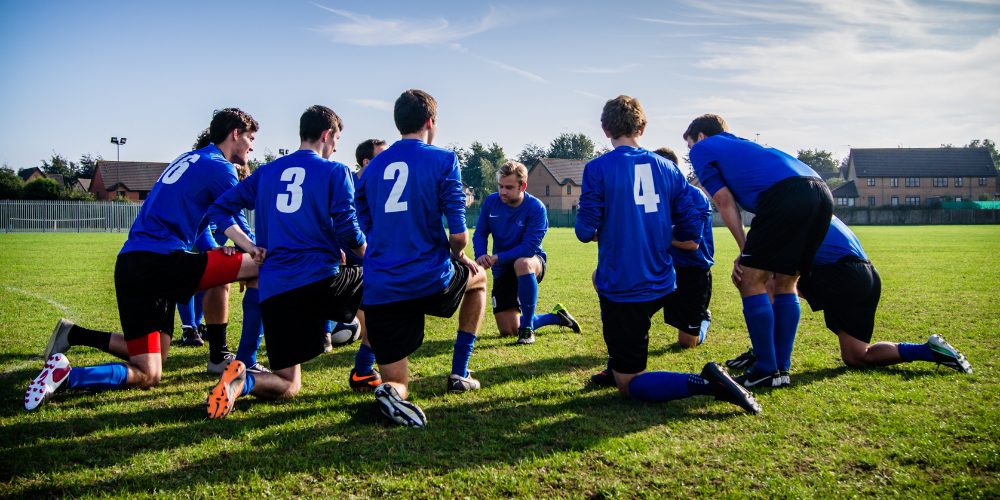 Week 3: Find my friends (in real life)
Goal: Explore a few organizations that fit your interests on campus.
Why it matters: We are all social creatures and meaningful friendships are a hallmark of a happy life. The college transition can be stressful. Social outlets can be a great source of stress reduction. If your student needs a refresher, check out our friendship series here. Student groups and volunteer organizations are great ways to make these connections and find genuine friends.
Explore the college's student involvement website and stop into their office.
Make a list of the clubs that you are interested in learning more about and find their website or social media pages to find out how to get involved.
Find the date of the school activities fair (usually in the first few weeks of the semester) and make every effort to attend. These can be overwhelming so knowing which booths you want to visit in advance helps.
Visit at least 3 intro meetings to find a club that feels like a good fit for your interests and timetable.
Don't jump into the first club you visit. Test out a few to find out which ones feel like the best fit. And be sure to keep your course load in mind when signing up for extra responsibilities.
Some of my clients who played team sports in high school are pleased to learn that many schools have club and intramural sports activities. They can continue playing the beloved sports and make friends at the same time!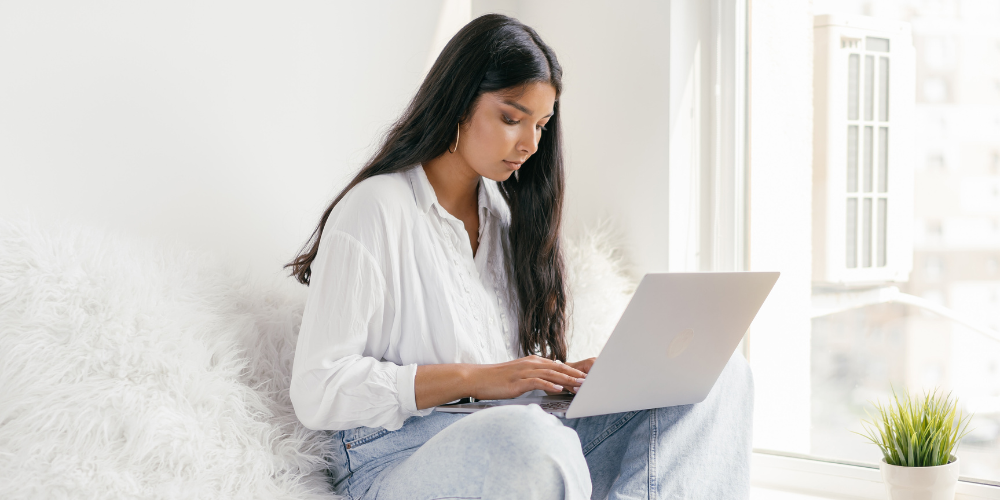 Week 4: Do A Self-Check In
Goal: Gauge how things are going one month in.
Why it matters: The first month of a new school year is a big transition – especially for college freshmen. It's easy for things to veer off course but with a good plan and solid support system, it's also totally possible to get back on track. The key is to ask for help soon before it feels overwhelming.
Ask yourself these questions and write down your answers. Taking pen to paper is a great way to process everything you've experienced over the past month:

Academics: How do you feel about each of your courses? Are you meeting deadlines consistently?
Social life: Have you made a friend? Are you taking advantage of social activities on campus?
Mental health: How is your mindset? Is your stress level manageable?
Physical health: Are you taking care of your body with exercise and healthy food?

Where do you feel proud of your progress? Celebrate that!
Where do you feel stressed about college? Share this with a friend or parent so they can help you get back on track.
In real life, this one-month check in can be a great time to revisit the weekly plan you developed when you first arrived on campus. Have you planned enough study time during the week, so you attend social and sporting events on weekends? Is your calendar and reminder system working well? Maybe the quiet study spot you picked isn't actually very quiet. It is OK to make changes!
There you have it. A simple plan for the first 4 weeks to ensure a smooth fall semester. We hope it's useful as your students embark on this new adventure!