We often think of our lives in distinct buckets:
Work/school.
Friends.
Family.
Health.
Leisure.
Diet.
Sleep.
Would it surprise you to know that the science shows that we are far more connected?  
The mind-body-relationship-stress connection has tangible impacts on my clients' lives. Creating strategies to disrupt the stress cycle and keep it low is a core component of my coaching work.
What is the stress cycle?
The Healthy Relationships on the Autism Spectrum (HEARTS) curriculum is an excellent framework to think about how our bodies and minds are interconnected through this stress cycle. Led by Dr. Emily Rothman, Professor and Chair of Occupational Therapy at Boston University's Sargent College, this program is designed to help autistic adults strengthen their relationshps by understanding how their brain can impact their relational decisions. To learn more about HEARTS, reach out to Dr. Rothman at erothman@bu.edu.
Dr. Rothman's program outlines what our brain needs to function properly (food, water, and sleep). When our brains don't get what they need, our decisions are impacted, creating a cycle can lead to a downward spiral if you don't find ways to disrupt the cycle and reset your brain. Here's what can happen when we experience stress – an upsetting text from a friend, a traffic accident, an upcoming deadline – and how your brain responds: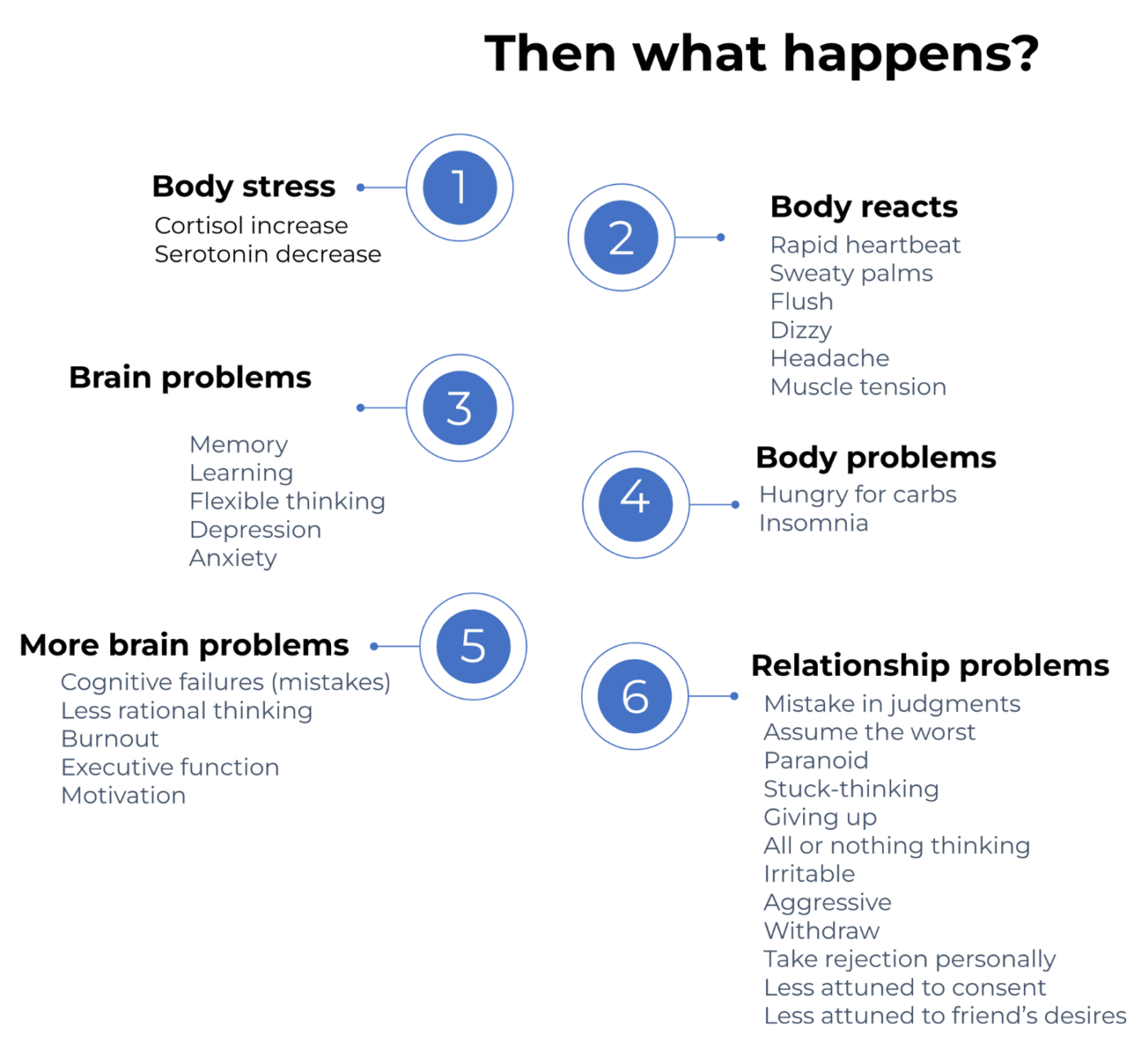 What does this look like for autistic students?
For my autistic clients, especially those in college, we discuss how stress from one part of life easily bleeds into another area. This can look like:
Stress from an upcoming project deadline causing you to overreact when your roommate wakes you up earlier than you wanted to get up in the morning.
Stress from being away from home causing you to pull back from the activities that bring you joy and keep you balanced like running, yoga or meditation.
Compounding stress causing you to feel overwhelmed at simple tasks like getting ready for class, organizing your schedule or signing up for a campus organization.
So how do you break the cycle?
Together with my clients, we create a 'diet' that supports neural health. We know the core components your brain needs to function at its best, so how can we build a schedule that allows you feed your brain?
To get started, try some of these in the moment strategies to calm your stress response and break the cycle.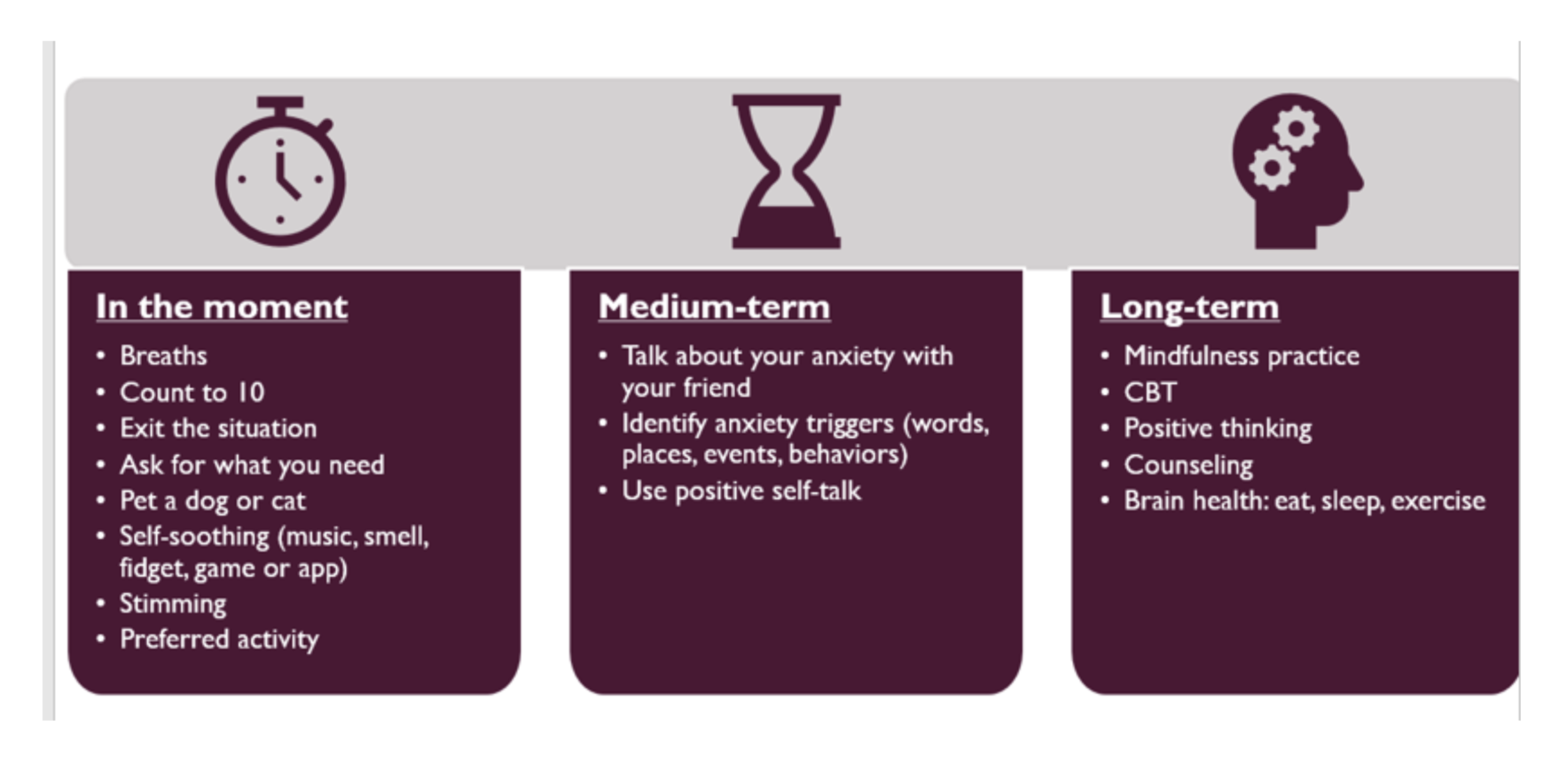 The HEARTS program shares a great worksheet (below) to help autistic individual set goals for each of these areas:
Sleep
Eat
Exercise
Self-reflect
Social time
Work
Relax
A healthy brain diet will look different for each person but it's important not to neglect any area. We all need restorative sleep, healthy food and socialization in order to be our best selves!